Water Well Pump Services in Ocala, FL
For over 35 years, Dale Nix Pump Service, LLC has been your local, family-owned and -operated pump repair and filtration company, proudly serving Marion County and the surrounding areas with prompt, reliable and personable water well pump services. We specialize in all manner of well pump repair and filtration.
Ensuring Superior Well Performance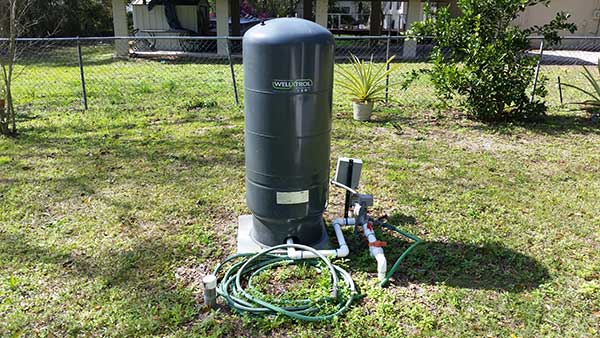 Keeping your water well pump in Ocala, FL functioning flawlessly is the secret to enjoying the convenience of water in your home. If your pump starts to encounter mechanical or electrical errors, or is unable to function to its fullest, however, your quality of life will suffer. Problems like low water pressure, intermittent pump cycling or pump failure need to be addressed right away, and Dale Nix Pump Service, LLC is the company to call for troubleshooting and problem resolution. We provide a full range of installation, repair, maintenance and replacement water well pump services, to afford our customers the reliability they demand from their well pumps.
In addition to well pump repair in Ocala, FL, we're also your source for well water testing and, if necessary, treatment or conditioning. We help detect heavy metals, chemicals and any other pathogens that may be present in your well water, then advise on the proper course of treatment or filtration to eliminate them. Our mission is always to help customers get the cleanest, most reliable water possible in their homes. Take a look at just a few more reasons so many people call us first and foremost when it comes to their well pumps and water quality:
We've been a locally-owned and –operated well pump service since 1980!
Our business is licensed and insured in the State of Florida.
We rely on Water-Rite water conditioning for top-quality results for all our customers.
We specialize in all facets of water pump repair and filtration.
We proudly serve Marion County and the surrounding area cities and towns.
Get Pump Services Today
Looking for a reliable provider of well pump services or water conditioning? Get in touch with us today to learn more about how we're ready to serve you.
Areas Served
Proudly providing water well pump services to the following areas:
Ocala, FL
Belleview, FL
Silver Springs, FL
The Villages, FL
Anthony, FL
Citra, FL
Orange Lake, FL
Williston, FL
Marion County, FL
Levy County, FL
Alachua County, FL