As the leading local experts in well pump repair and well water treatment, Dale Nix Pump Service, LLC is proud to provide customers with an unparalleled caliber of work when it comes to keeping your well running at peak capacity and to the highest standards.
Well pump maintenance and repair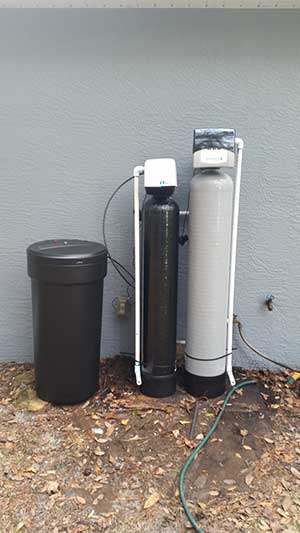 As your local experts in all things involving well pump repairs and maintenance, trust us to deliver top-quality results whenever we service your well pump installation. Our range of capabilities for water treatment runs the gamut of needs, including:
Installation: If you've recently had a well dug and cased and are looking for a qualified professional to install a brand new well pump for you, get in touch with us. We're highly adept at installing brand new systems, complete with plumbing!
Troubleshooting: Low pressure from your pump? Having issues with pump failure? No matter what the issue is, we're on hand to troubleshoot its true nature. Once we know what the core problem is, we can advise you on how it might be resolved.
Repairs: Don't let a malfunctioning well pump erode your quality of life or convenience. Instead, trust our team for water well pump repairs to set pump problems right again, to restore your home's water to a reliable standard once again.
Well pump replacement: If your pump is old or has suffered catastrophic malfunction, trust our team to advise you on a replacement. We can help you determine what's right for your well and get the well pump replacement done quickly, to minimize downtime.
If you're experiencing any degree of malfunction from your well pump or have a need for professional water well pump repairs in Ocala, Silver Springs, Belleview, The Villages, and Anthony, FL, get in touch with us right away!
Well water testing and conditioning
Ensuring you have clean, uncontaminated drinking water is imperative. At Dale Nix Pump Service, LLC, we offer well water testing in Ocala, FL to identify the quality of your water and to help you ensure it's not subject to heavy metals, pathogens or other contaminants.
If your water does show traces of chemicals, metals or contaminants, trust our team to advise you on the best course for filtration, conditioning and treatment. We're industry experts when it comes to helping customers achieve the best water quality possible in their homes.
For more information about our well pump installation and repair work for water well pumps or to inquire about well water testing and treatment, please contact us today by calling 352-622-3321.